Highlights
Home to over 1,200 animals, the zoo showcases African animals in an open-plain savannah, kangaroo feeding and live crocodile and bird shows
Recent Positive Reviews
100% Verified Reviews
All reviews are from people who have redeemed deals with this merchant.
See all reviews
What You'll Get
For suburban folk, the wildest thing they usually come across is someone walking their rabbit to the shops or a dog with a perm in a zebra-pattern fleece coat. Take a walk on the real wild side with today's Groupon for Australia Zoo, Beerwah:
The Deal

One-day Admission:
$34.34 for one child aged 3-14 years (total value up to $38.15)
$46.11 for one pensioner or student (total value up to $51.23)
$57.88 for one adult (total value up to $64.31)
$168.73 for two adults and two children (total value up to $187.48)
$185.41 for two adults and three children (total value up to $206.01)
Two-day Admission:
$50.03 for one child aged 3-14 years (total value up to $55.59)
$67.69 for one pensioner or student (total value up to $75.21)
$85.35 for one adult (total value up to $94.83)
$253.10 for two adults and two children (total value up to $281.22)
$278.11 for two adults and three children (total value up to $309.02)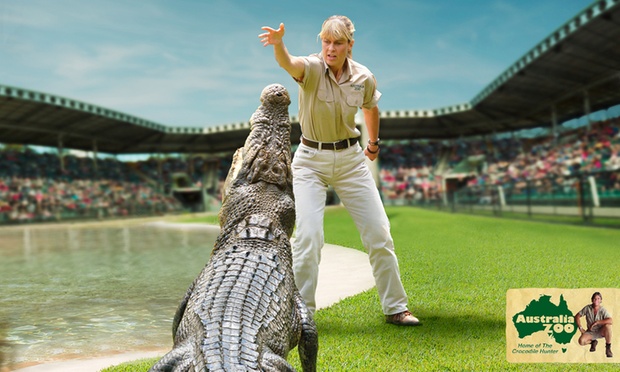 Highlights

Groupon exclusive offer to this world-famous attraction
Kids under 3 FREE
Winner of TripAdvisor's Travellers' Choice™ 2014 Award
Visit the home of over 1,200 animals and the much-loved and admired Irwin family
Watch a saltwater crocodile launch from the water in the world-famous Crocoseum's Wildlife Warriors show, plus live shows including birds, tigers, otters, snakes and more
See giraffes, white rhinos and zebras interact as they would in the wild in the African Savannah, Queensland's only multi-species exhibit
Get up close to majestic Sumatran and Bengal Tigers at the Tiger Temple
For a true Aussie adventure, feed a kangaroo, pat a cuddly koala, and see wombats, echidnas, Tasmanian Devils - just to name a few!
Meet roving animals throughout the day including baby alligators and talking cockatoos
Exclusive bonuses for Groupon customers:

Buy one get one free 6x8 Roving Wildlife Photo, valued at $14.95
Receive 15% off at the Australiana Gift Shop
Groupies can tick Australia Zoo off their bucket list with their choice of one or two-day entry and a slew of included discounts. Take a walk on the wild side with a visit to the zoo's three themed exhibits, including the home of Sumantran and Bengal tigers, the Tiger Temple. For a truly African experience, the open-plain savannah allows visitors to watch giraffes, zebras and rhinos interact together as they would in the wild - the only exhibition of its kind in Queensland. No visit is complete without experiencing the Crocoseum, one of Steve Irwin's dreams made into reality. The croc shows are a favourite among visitors, and show how the prehistoric reptiles behave in the wild.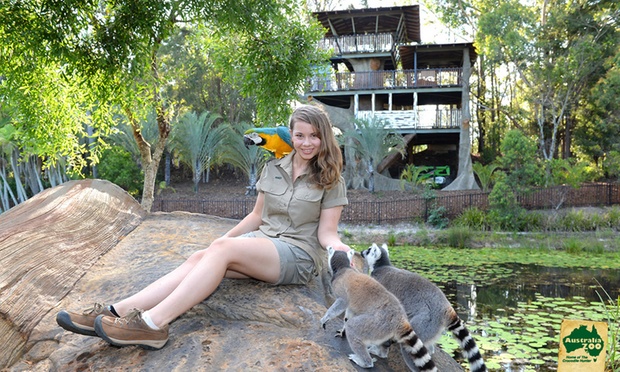 Included in your entry are various zoo discounts that ensure you'll remember this once-in-a-lifetime experience for years to come. Be sun-safe and stylish by buying two Australian Zoo hats and receiving one for free. Buy a 6 x 8" Roving Wildlife photo, and receive another for free, or purchase a full-priced studio photo to receive another half price. The icing on the cake is 15% off purchases made at the Australiana Gift Shop. Crikey!
Open exhibits and live show times may be subject to change.
Australia Zoo
A treasure adored by all Australians, Australia Zoo is the result of the unwavering passion, hard work and vision of Steve Irwin and his family. Terri, Bindi and Robert Irwin continue Steve's legacy at the Zoo with its extensive animal displays and conservation efforts. The zoo is home to over 1,200 animals, both Australian critters and exotic creatures ranging from crocs and koalas, to tigers, white rhinos, zebras and giraffes. The animal exhibits are world class, and were designed by Steve Irwin himself. Not only do the enclosures allow visitors to experience the wildlife up close, they replicate their habitat in the wild as closely as possible, providing ample space and enrichment to ensure the optimum comfort and wellbeing of the animals.
Click here to support Australia Zoo Wildlife Warriors to help save sick, injured and orphaned animals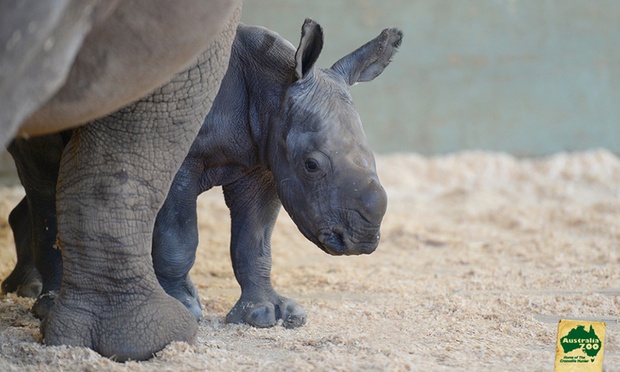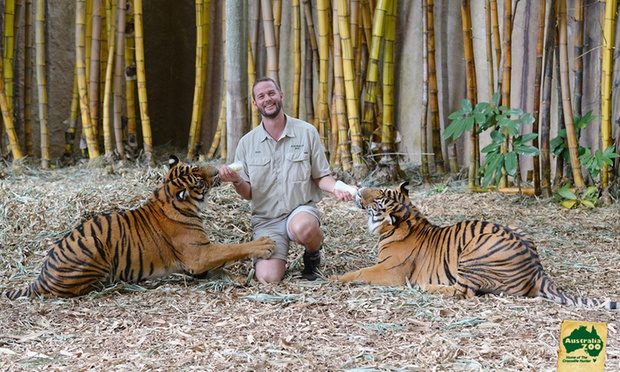 Australia Zoo is also a proud advocate for wildlife and wilderness conservation through a variety of projects both in Australia and overseas. The passionate team of conservationists work to secure a future for many endangered animals such as crocodiles, tigers, elephants, cheetah and rhinoceros. The Australia Zoo Wildlife Hospital is one of their key projects in Australia. Funded by their charity Wildlife Warriors and located adjacent to Australia Zoo, this is a 24/7 wildlife hospital that has treated over 53,000 native animals in its ten year history.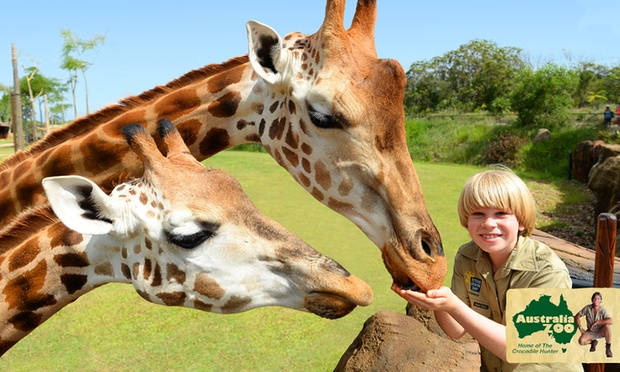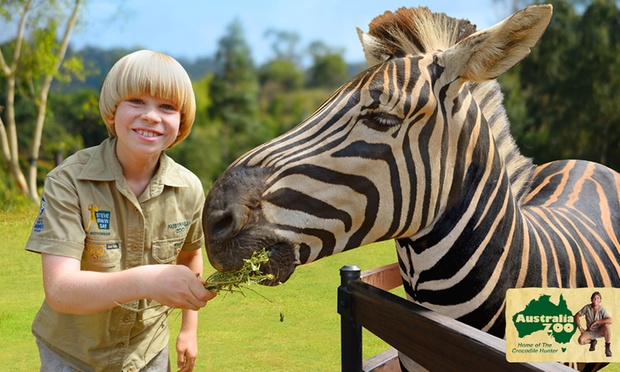 Australia Zoo also offers a 'Zoo Keeper for a Day' program each school holidays to educate children between 7-15 and get them up close and personal with a range of animals, encouraging love, curiosity and respect for wildlife from a young age.
The combination of the Zoo's projects, events, initiatives and programs ensure the vision of Steve Irwin and his family will continue to be realised for years to come.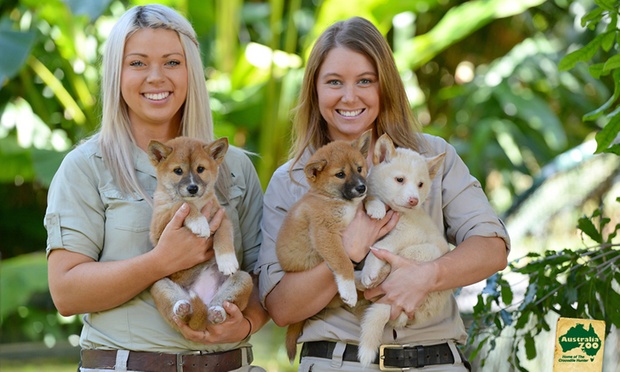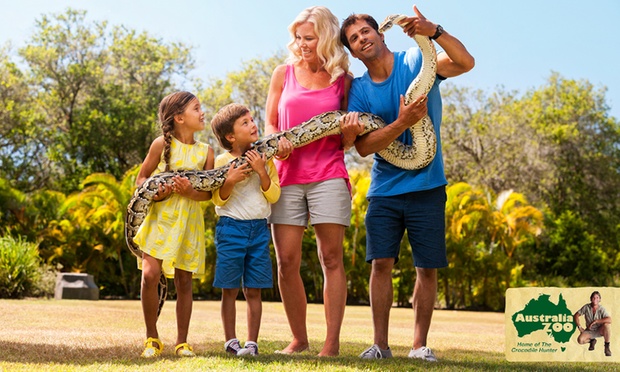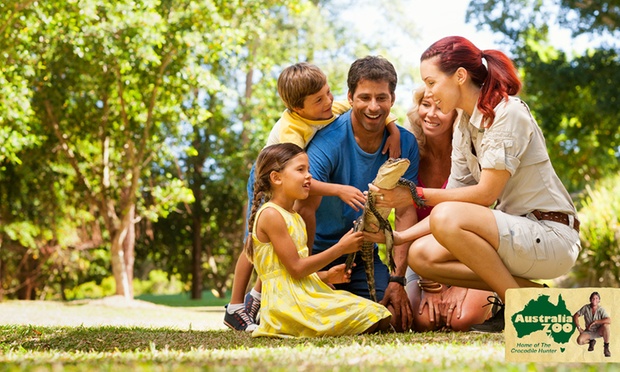 Details verified 10/10/2014
Learn more about Groupon Merchant Review Policy
The Fine Print
• Purchase multiple vouchers
• Child ticket valid for kids 3-14 years, concession ticket valid for students & pensioners with approved concession card
• Children under 14 must be accompanied by an adult
• Closed 25 December
• 2 day passes: second visit must be used by same person within 14 days of your first visit
• Family of 4 – 2 adults 2 children 3-14 years
• Family of 5 – 2 adults 3 children 3-14 years
• Original value verified on: 15 Jun 2015
• Standard fine print for all deals


How to Redeem

• Expiry: 6 months from purchase
• No booking required
• Present printed or smartphone voucher on arrival
• Download free Groupon app for Android and iOS
• Valid hours:
Mon-Sun: 9am-5pm
ANZAC Day 25 Apr: 1:30pm-5:30pm
Merchant is solely responsible to purchasers for the care and quality of the advertised Goods and services.
Australia Zoo
Sightseeing or Tour, Outdoor Adventures & Tour, Zoo, Kids Activity