The Deal
$29 for a two-hour electric bike tour of Auckland for one person (total value up to $64)
$55 for a two-hour electric bike tour of Auckland for two people (total value up to $128)
$105 for a two-hour electric bike tour of Auckland for four people (total value up to $256)
$155 for a two-hour electric bike tour of Auckland for six people (total value up to $384)
Participants can ride eletric-assisted bikes to experience the streets of Auckland
Learn about Maori culture and hear stories from a local guide
Visit the city's harbour, historic churches and volcanic cones
Explore a range of popular and less well-known sites
Intrepid Urban Adventures
Intrepid Urban Adventures offers sightseeing opportunities to travellers in over 150 cities across the world. The experiences include food, drink and active tours designed to provide insights into each location's individual ambience. Tourists can choose from an array of trips lasting from a couple of hours up to a full day, visit popular landmarks and interact with the locals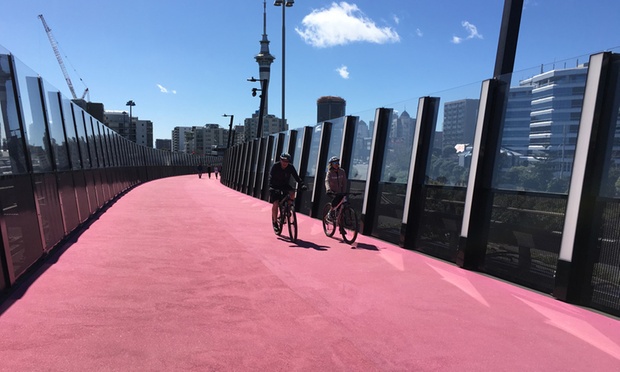 .
Customer Reviews
Go do it..the Communication is a little slow hence 4 stars and not 5.
Hermien K.
·
29 April 2017
John was an awesome guide! Loved it when the bikes boosted us up the hills with such little effort. Would absolutely do it again!
Nicole J.
·
11 April 2017
Very enjoyable experience, very helpful, good guide and interesting facts about Auckland city.
Felicity N.
·
4 April 2017