The Deal
$35 for 10 Vibra-Train sessions and anti-cellulite massage (total value up to $150)
$59 for 20 Vibra-Train sessions and anti-cellulite massage (total value up to $300)
$79 for 30 Vibra-Train sessions and anti-cellulite massage (total value up to $450)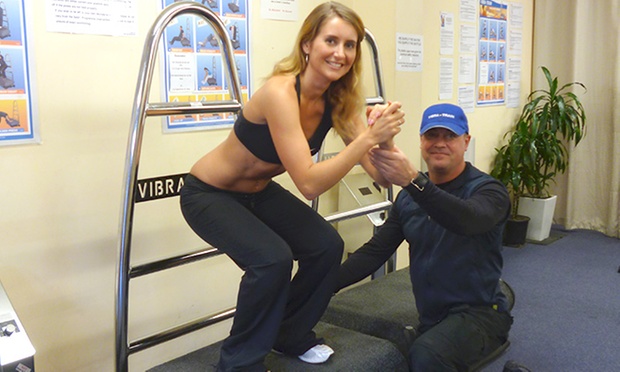 Vibra-Train
Used by Olympic athletes, Vibra-Train is an elite system of machines, programs and trainers which can help to tone and build muscle strength over time. Over the course of fully-supervised, 15-minute sessions, Groupies assume a range of poses while balancing atop a vibrating platform. These poses are designed to stimulate muscles, which can help tighten the body and reduce the severity of cellulite.
Vibra-Train is designed to harness advanced technology to help fitness fans achieve their ideal body shape. The machine comprises a vibrating platform upon which vibrators perform a carefully selected range of poses designed to burn energy and engage the muscles in a unique fashion. Folks fight their cellulite with the help of the deep tissue massage pose, formulated to physically break up cellulite and promote hyper-circulation within the skin.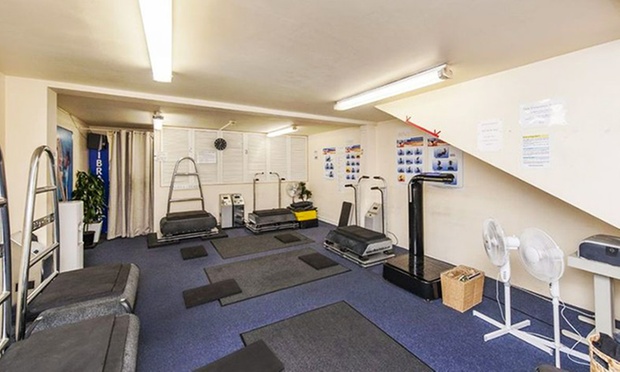 Customer Reviews
Easy to deal with & ive bought other items from them
Paulette J.
·
3 March 2017
Amazing technology and such knowledgeable, dedicated staff. Great for people with injuries too.
Barbara S.
·
13 January 2017
Defs feel it after every session, gets more and more challenging but you know what they say!! NO Pain, BO GAIN!!
Faye S.
·
1 December 2016