Highlights
Simply request a ride through the Uber mobile app and track the car in real time as it approaches

Cashless payments mean you never need to fumble for coins or a card ever again
Choose from different travel options including an uberX, uberTAXI or opt to travel in style with Uber products
uberX is up to 40% Cheaper than a taxi, prices vary dependent on city
Transparent Pricing - get a quote for your fare before you book
Receive the name, licence plate and photo of your driver, as well as customer feedback and ratings
Uber is committed to connecting you to the safest iride on the road
Fine Print
• Limit of 1 voucher per person
• Valid for new Uber users only
• Uber reserves the right to refuse fulfilment of the offer for fraudulently created accounts
• Registered credit cards will be charged for any ride fares that exceed the $25 offer
•
Offer may be used over one ride only
• Valid for uberX, uberTAXI, uberBLACK, and uberLUX where available
• Enter the promotional code WATSYD to access wheelchair friendly uberTAXIs
• Uber rates can be found at
www.uber.com/cities/
• Rides are subject to availability outside of the primary service areas above and longer wait times should be expected
• Further terms and conditions and passenger and driver responsibilities can be found at
www.uber.com/legal
•
Standard fine print for all deals
How to Redeem
•
Valid to: 26 Nov 2014
From a mobile device:
• Download the UBER app on an iPhone, Android or Windows device and create an account
• Enter voucher code when prompted
• Check the ETA, 'REQEUST' when you need a car and enjoy the ride!
From a desktop:
• Register online:
www.uber.com/go/
• Sign up to Uber
• Enter Voucher Code in the form to activate offer
Request, ride, and pay via your mobile phone.
Uber is a smartphone app that allows you to request on-demand car services such as uberX; giving you the opportunity to ride in mid-range and hybrid vehicles for up to 40% less than a taxi.*
The Deal
$5 for $25 to spend on your first uberX ride or other Uber ride services
The process is simple; request a ride using the iPhone, Android or Windows app. You'll see the name, license plate and a photo of the driver, as well as a feedback score, based on other riders ratings. Watch the car as it makes its way towards you, arriving in minutes. Jump in and enjoy the journey. The whole process is cashless, payment is processed directly to the credit card on your account. We pride ourselves on our safety and reliability, which you help us maintain by rating your Uber experience through the app on every trip. Uber come recommended by Michael Arrington of TechCrunch for "eliminating everything bad about a taxi experience, Uber rates can be found at www.uber.com/cities/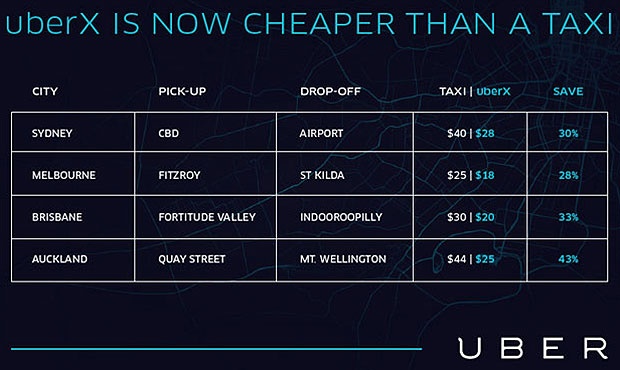 Uber
Uber is changing the way people move. Much like a private driver, the Uber smartphone app gives you the ability to request a car to take you from A to B. From the moment you request a ride to the moment you arrive, the Uber exerience has been designed from the ground up with your safety in mind.
*In cities where uberX is available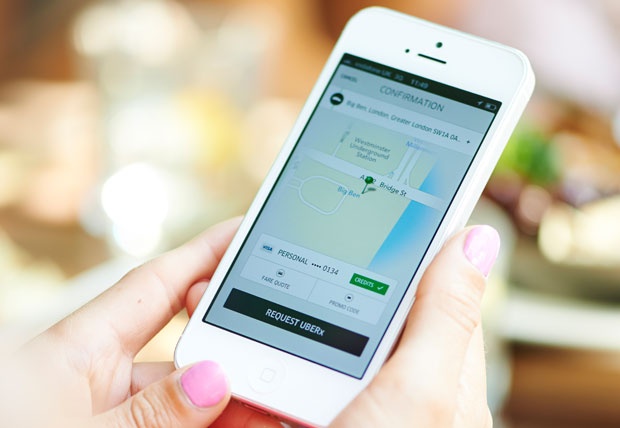 Uber (NZ)
Uber (NZ) presented by Grouponnz.co.nz