Highlights
89%
of Groupon customers
recommend this business
(based on 70+ reviews)
Dine on a selection of Euro fusion cuisine
Choose from breakfast, lunch or dinner
Kick-start the day with homemade granola with fresh banana, rhubarb compote and low-fat yoghurt
Enjoy a smoked chicken salad with smoked paprika aioli for lunch
Indulge in an antipasto platter for dinner with marinated chicken, salami, grilled haloumi served with bread and dips
Or opt for something more exotic like roast quail or slow-cooked rabbit leg
Fine Print
• Limit of 2 vouchers per person
• Purchase up to 2 additional as gifts
• Not valid on public holidays
• Not valid for breakfast on weekdays
• If alcohol is purchased, food must be consumed. Host responsibility applies
• Max of $25 voucher credit to be used per person
• Not valid for breakfast on Mon-Fri
•
Standard fine print for all deals
How to Redeem
•
Valid to: 26 Jun 2015
Click here to check availability and seating times
Click here to book online after purchasing
• Enter your email and Groupon Security Code
• Select number of people, date and time of booking
• You'll receive an email and/or SMS to confirm reservation details
• Present printed or smartphone voucher on arrival
• Download free Groupon app for
Android
and
iOS
Fusion cuisine was invented after a creative chef felt like a side of fries with his sushi, rather than a side of judgement. Feed inventive minds with today's Groupon for K Dine Restaurant and Bar, Rosedale:
The Deal
$25 for $50 to spend
$50 for $100 to spend
$75 for $150 to spend
Want a Suggestion?
Roast goat cheese with tempura green apple and honey lemon dressing ($17.90 value)
Single lamb shank with mash potato and vegetables ($18.90 value)
Wild rocket salad with pear, parmesan cheese and extra virgin olive oil ($6.90 value)
Fruit juice ($5.50 value)


Total Bill: $49.20 for one person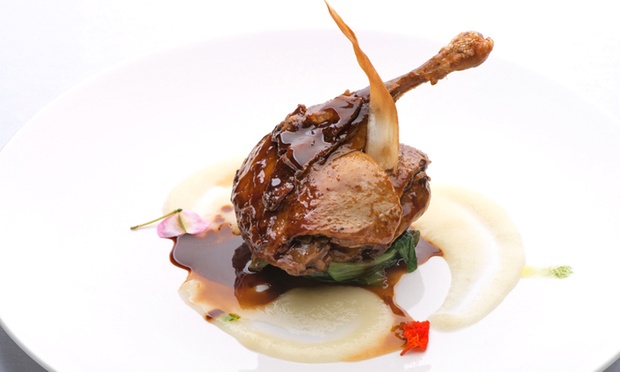 K Dine Restaurant and Bar
Named for director Bob Konar, K Dine Restaurant and Bar specialises in European fusion cuisine. Stop in for a breakfast of creamy mushrooms on toast, a lunch of smoked chicken ravioli or a hearty dinner of lamb shanks with mashed potato, baby carrots, broccoli and green beans. K Dine is licensed.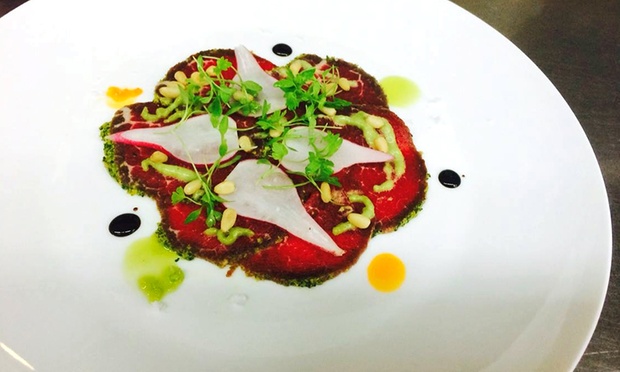 Menus
"Fabulous service, exceptional food would not hesitate to return to dine in the future"
"Thank you for the wonderful night with excellent service and quality food"
"Good food and fast and efficient service"
Ratings & Reviews
K Dine is a spot for excellence, delectable food well presented, caring hospitality with a combo of serene classy ambience. we highly recommend this restaurant, should be going back again & again......All the best to Bob!!!
Sreekala Srihari, Zomato, Feb 2015
My husband and I went to K-Dine a couple of weeks ago We both has Big breakfast, everything was cooked to perfection and was beautiful.. We were very impressed.. We will be back.
735Lynne, TripAdvisor, Dec 2015
Details verified 18/03/2015
Learn more about Groupon Merchant Review Policy
K Dine Restaurant & Bar
K Dine Restaurant & Bar presented by Grouponnz.co.nz